Profile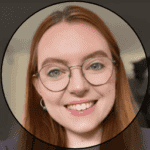 Hannah Evans
About Me:

I live with my partner in Gloucestershire, I am both a trainee genetic counsellor and a student at the University of Manchester.

Outside of work, I really enjoy to bake and to go walking, but also enjoy going out in the evenings and socialising with my friends.

My pronouns are:

She/ her

My Work:

I am a trainee genetic counsellor in the NHS. 

I work directly with patients and families offering genetic/genomic information and support allowing them to make health decisions.

Read more

Genetic tests can diagnose patients with a health condition if they are already showing signs/ symptoms, or may predict their risk of developing a certain condition in the future.

Genetics can sometimes be thought of a 'crystal ball' in terms of allowing people to see a glimpse into how their health may look in the future, and put in place risk-reducing measures such as surgery or screening.

My Typical Day:

It depends on the day- I am often able to work from home which allows me to avoid 6am starts (8:30am suddenly becomes a lie-in when you're working full-time 9-5)!

I start work around 9am and check emails and tasks for the upcoming day. This may vary from meetings, preparing for appointments with patients or writing letters from previous clinics.

It it's sunny out, I go for a walk at lunchtime and try and eat lunch in the garden. My neighbour's cat often comes to say hello.

Read more

In the afternoon, I will continue with various tasks, maybe some university work which is linked to my training program (a Master's degree in Clinical Science from the University of Manchester). Currently, I am writing a piece to outline my dissertation project- a dissertation is a large piece of work which contributes very heavily to my overall mark for this degree.

Some afternoons I might have a clinic- which consist of 4 patients. Each patient has an hour slot, where they can talk about genetic conditions, testing and potential worries and concerns. Not only are we talking about genetic information, perhaps my favourite part is exploring their family dynamic and other psychosocial information.

My CV

Education:

Tenbury High School 2010-2015

Hereford Sixth Form 2015-2017

University of Birmingham 2017-2020

University of Exeter 2021-2022

University of Manchester 2022-2025

Qualifications:

10 GCSE's A*-A including English, Maths and triple science

A Levels  in Psychology, Biology, Chemistry,

AS Level in Mathematics

BSc (hons) Biomedical Science

MSc Genomic Medicine

MSc Clinical Science

Work History:

Healthcare assistant

COVID-19 vaccinator

Admin assistant at Bristol Clinical Genetics

Current Job:

Trainee Genetic Counsellor

Employer:

Birmingham Women's Hospital

My Interview

What did you want to be after you left school?

A doctor or a psychologist- I like to think I achieved the best of both!

Were you ever in trouble at school?

I used to be way too chatty in lessons

If you weren't doing this job, what would you choose instead?

Maybe a doctor, or a midwife

Who is your favourite singer or band?

Harry Styles

What's your favourite food?

Anything pasta

If you had 3 wishes for yourself what would they be? - be honest!

To be content and stress-free (and to be able to buy a house- mainly because I'd love to have a dog)!

Tell us a joke.

What did the cell say when he ran into the table? Mitosis!
---
---