Profile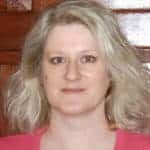 Elizabeth Newton
About Me:

I live in East Anglia and work in London where I teach cognitive development. My work involves, research and teaching. I am lucky to have a job which lets me do two things I love doing. I also love, films, music and food!

Read more

I really enjoy cooking and trying new styles of food. I watch far too much TV!

My Work:

I lecture on intelligence- human, animal and artificial. I also lecture on cognitive development.

Read more

In class we look at how artificial intelligence is portrayed in the media, pulling apart what directors have assumed and what is real. It is great fun to teach.

My Typical Day:

My days vary. If I am working from home, I am at my desk by 8am, if I have to travel to London, it is later.

Read more

My teaching days involve delivering lectures and more informal seminars. I also have to fit in meetings with students to help them develop their skills. I will meet with colleagues to discuss various research projects I am working on, or papers we are writing. Every day is different. If you like variety and challenges, this is a great job.

What I'd do with the prize money:

I would want to do something to encourage more interdisciplinary research. I find it really rewarding to use my psychology knowledge to work with engineers and designers.

My CV

Education:

Qualifications:

I got O levels and A levels at school

Work History:

After my A levels I had children. I then returned to study later. It was great that I already had my A levels as I could go straight into university when I decided to- these qualifications are never wasted, even if you appear to not use them. Once I finished my degree, I was invited to do a PhD. After that I went to UCL to do research, before becoming a lecturer. It is never too late to change your mind and change career!

Current Job:

Associate Professor of Psychology

Employer:

London South Bank University

My Interview

How would you describe yourself in 3 words?

environmentally friendly psychologist

What did you want to be after you left school?

a mum

Were you ever in trouble at school?

no

If you weren't doing this job, what would you choose instead?

something to do with the environment

Who is your favourite singer or band?

there are so many

What's your favourite food?

Thai

If you had 3 wishes for yourself what would they be? - be honest!

To never feel too cold or too hot. To be able to teleport anywhere I wanted. To know what my last wish should be!

Tell us a joke.

How many narcissists does it take to change a lightbulb? Just one. All they have to do is hold it in place while the world revolves around them..
---
---